This is to inform you that the Virtual Ontario Conference Pathfinder Camp Meeting will push through on Sabbath, September 19, 2020, in conjunction with the World Pathfinder Day in celebration of the 70th anniversary of Pathfinder Ministry. This day of worship and praise celebration will be live-streamed on the Ontario Pathfinders YouTube channel and Facebook page, as well as our OntarioPathfinders.ca website with the following time schedule:
9:00 AM-12:00 PM
2:00 PM-4:00 PM
5:00 PM-7:00 PM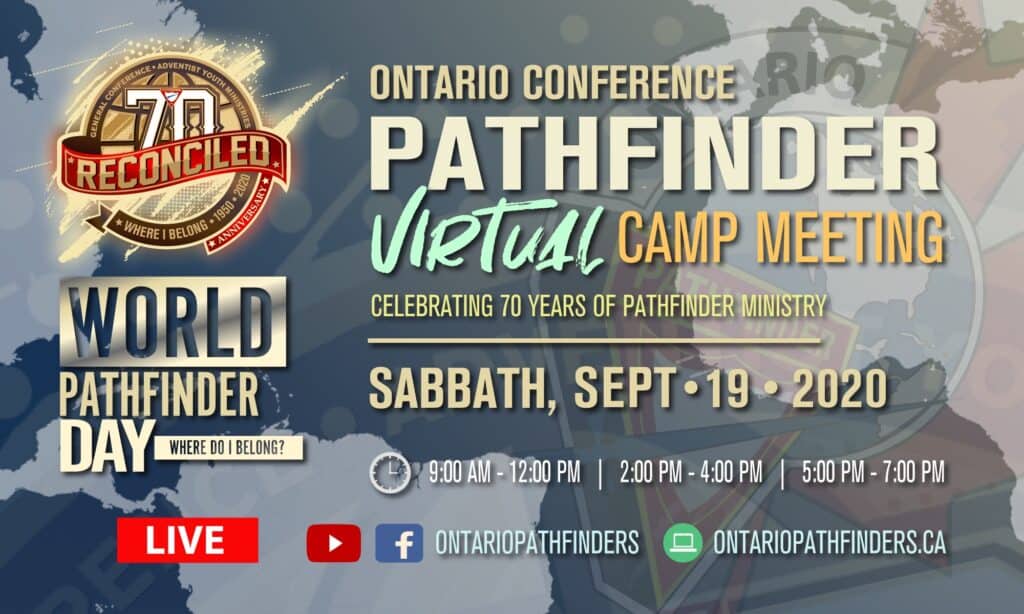 Virtual Pathfinder Basic Staff Training
Registration is now open for the Virtual Pathfinder Basic Staff Training to be held on Sept. 13, 20, and 27, 2020. See attached flyer. To register, please click HERE.