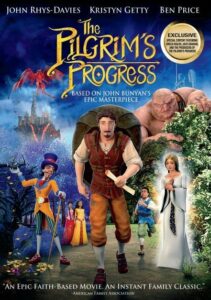 The FREE online showing of The Pilgrim's Progress movie continues to grow. Indeed, it now has more than 150,000 people registered to watch and share this inspiring story!
We are excited to announce that eight new languages have just been added to the online theater. Additionally, millions more can now watch the story of the pilgrim and his burden, fully dubbed in their own language! The producers added the languages below and even more, and there will be more soon:
English                                          Korean
Tamil                                              Urdu
Mandarin                                       Spanish
Farsi                                              Bengali
Nepali
It's the perfect time to share this opportunity with your English and non-English speaking friends, families, and churches! Simply forward this email to all who could use the encouragement of The Pilgrim's Progress animated film.