The Adventist Christian Fellowship (ACF) is the Public Campus Ministry of the Ontario Conference that works directly with, and out of the office of Pastor John Scott, the Ontario Conference's Director for Youth, Young Adult & ACF Ministries.
ACF Ontario Spring Retreat
Attention students on public campuses! You are invited to join students from across Ontario for its first-ever Student Spring Retreat! The theme is "Comeback: Growth|Purpose|Celebration" and the event will happen from May 20-23 at Camp New Moon in Muskoka, Ontario. This retreat promises to be a fun and spiritual experience like none other, full of fellowship, networking, and growing together. Don't delay and register today at www.acfontario.ca.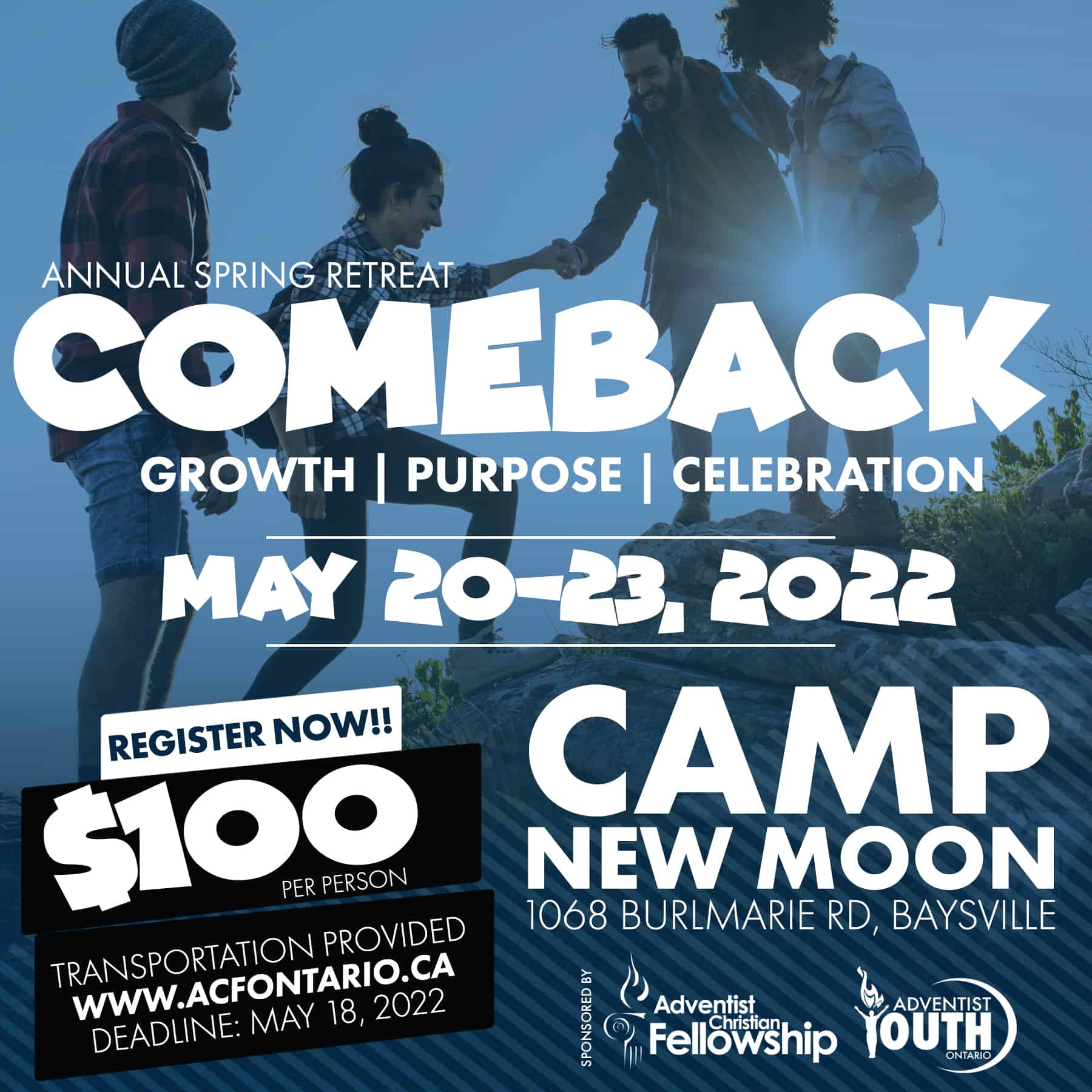 ACF Graduation Celebration
Calling all College & University Graduates!! It's graduation season and ACF Ontario wants to celebrate all students who have achieved this great feat! If you are a student who has graduated since September 2021 or will graduate before September 2022, then you qualify for this province-wide celebration! Sign-up for this virtual ceremony at www.acfontario.ca. Each graduate that is registered will also receive a special gift in the mail to congratulate and recognize their graduation.