The Ontario Conference Youth Ministries is holding the following events.
Deep Dive Forum
The Young Adult Ministry will host the next Deep Dive Forum Sabbath, May 7, 2022, 10:00 am – 11:00 am via Zoom. Zoom login details to join the forum: https://us06web.zoom.us/j/94694654938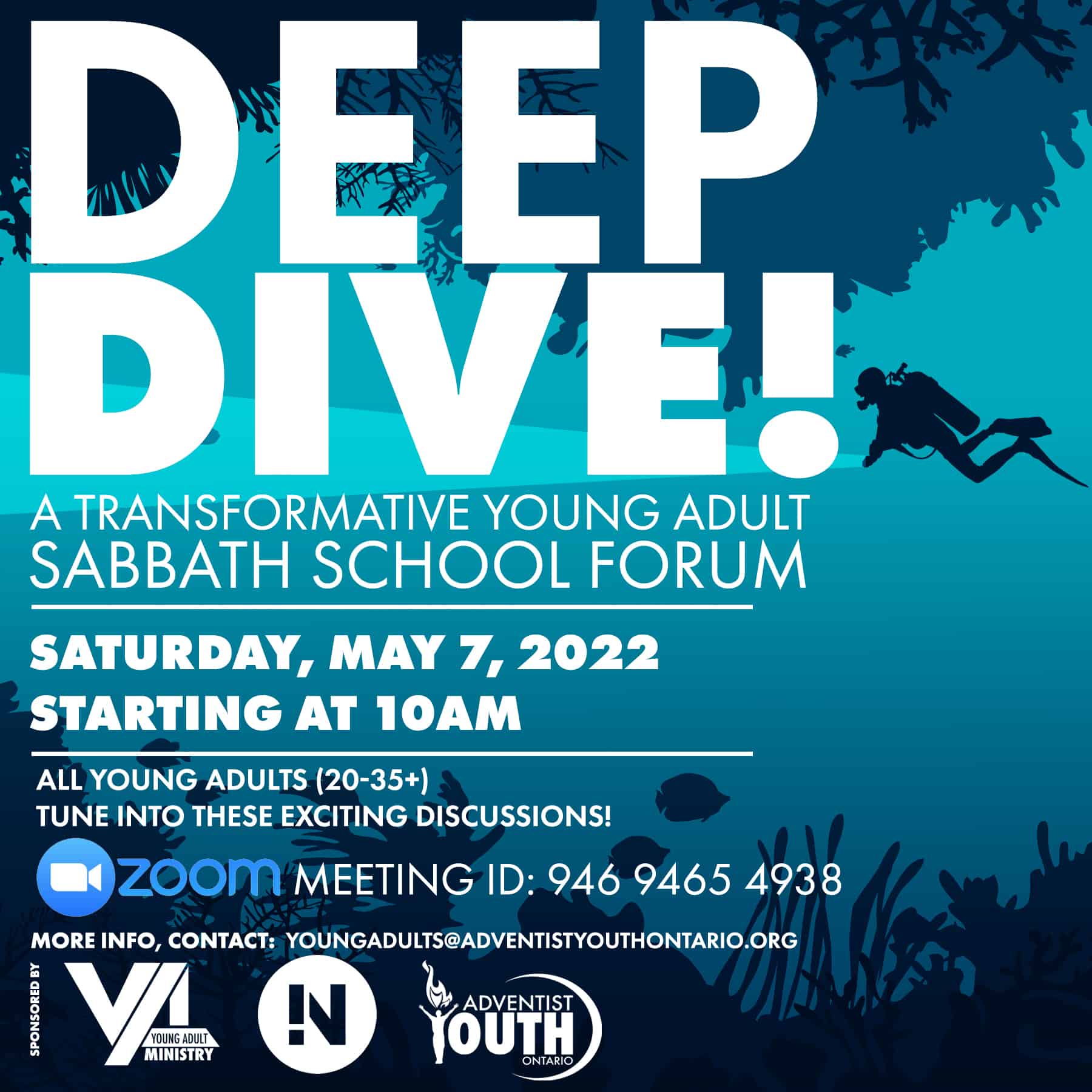 Youth Leaders' Virtual Townhall
ALL youth & young adult leaders are invited to tune in to a lively Youth Leaders' Virtual Townhall Sabbath, May 28, 2022 @ 4:30 pm – 6:00 pm to hear some exciting Conference-wide initiatives for the rest of 2022 and share your successes and challenges of youth ministry. Look out for some prizes and surprises throughout this session.
Zoom login details to join the virtual room:
https://us06web.zoom.us/j/82255669824?pwd=R1ZxbGplYk1kMmJPWkgyUVh6UVpudz09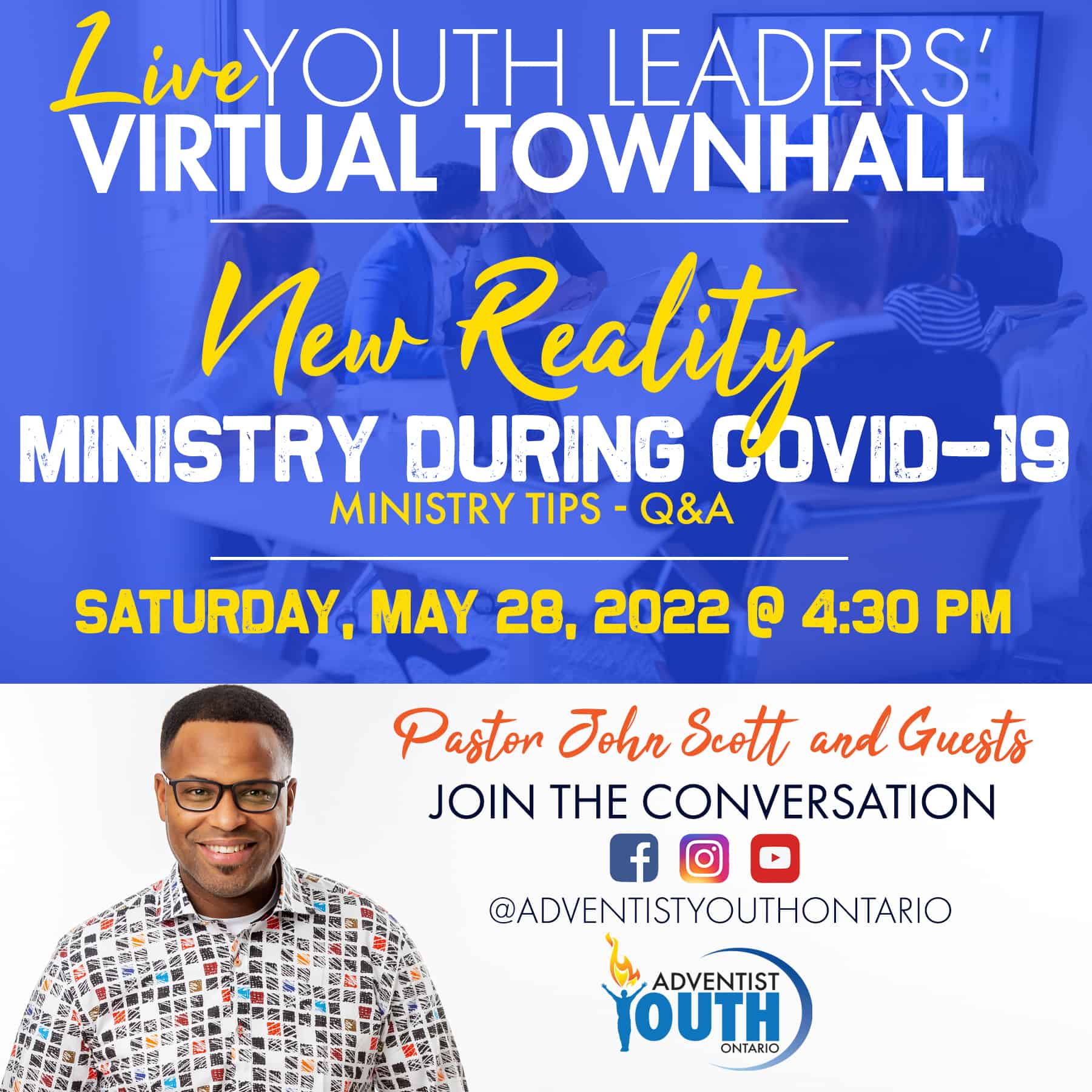 OC Bible Bowl Championship
The annual Ontario Conference Bible Bowl Championship games will take place on July 8-9, 2022 at Scarborough Seventh-day Adventist Church. If you already have a team or would like to create one for your church, please register at the following link: https://forms.gle/3JYApbgfz99gAmAd8