Update, June 22, 2023
Registration is now closed
---
Update, June 15, 2023
The VBS registration deadline has been extended until June 21st. Please take advantage of this opportunity as soon as possible before seats run out.
---
Update, June 1, 2023
The VBS registration deadline is June 15.
There will also be a meeting for volunteers on June 10 at 4 p.m.
---
Update, Friday, May 19, 2023
You can now register for the Fiercely Faithful Vacation Bible School Willowdale will hold between July 10 and 14, 2023.
From JK to Grade 6 (Ages 4 to 11)
Register for VBS (Vacation Bible School)
From Grades 7 to 8 (Ages 12 to 14)
Register for VBX (Vacation Bible Experience)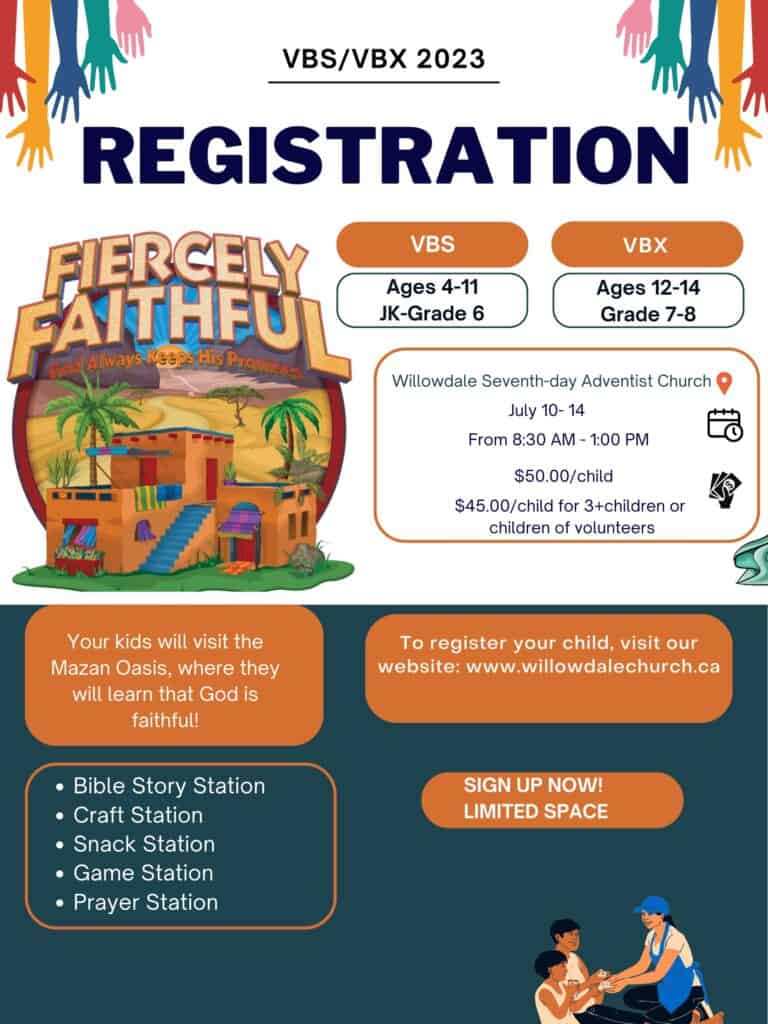 ---
Original publication on February 23, 2023
The Vacation Bible School (VBS) will occur between July 10 and July 14, 2023, and they are looking for volunteers.
Fiercely Faithful VBS: Volunteer Registration (Registration Closed)